Courses
Our courses offer the best value and provide a complete foundation for a career as a recovery coach.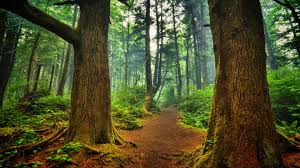 All Access Pass
The All Access Pass gives you full access to all the courses and lessons that we offer. This is our most comprehensive level and includes access to all future courses and updates as well.
CEU's: 104

Course: Recovery Coaching Introduction
This gives you access to all 12 lessons in the Recovery Coaching Introduction course. This is our most popular package and is an excellent foundational series.
Lessons Included in Course:
Recovery Coaching Overview
Coaching Skills
Utilizing the Client's Strengths and Assets
Professional Ethics and Boundaries
eCoaching and Documentation Skills
Action Plans And Goal Setting Skills
Coaches Role As A Client Advocate
Cultural Competency for Coaches
Mental Health and Dual Issues in Coaching
The Importance of Resilience in Recovery
Wraparound Services
Youth & Recovery
CEU's: 48

Course: In Depth
This gives you access to all 14 lessons in the In Depth course.
Lessons Included in Course:
Ethics of Recovery Coaching
Self-Care, Recovery and Support
Care Coordination
Crisis Management
Domestic Violence
Health Insurance Portability and Accountability Act
Life Skills
Motivational Interviewing
Pharmacology and Addictions
Recovery Management
Relapse Prevention
Resources and Follow-Up
Social Support System
Overview of Addictions and Recovery Stages
CEU's:56
Individual Lessons
Our individual lessons are perfect for recovery coaches and addiction professionals looking to expand their skillsets. Click Sections below to view Individual Courses.
+ Click to View – Lessons from Course: Recovery Coaching Overview
+ Click to view – Lessons from Course: In Depth
* 6 months pro bono coaching required