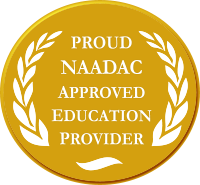 The Certified Recovery Coach Program
Recovery coaching is a professional relationship. This relationship is collaborative in nature and is focused on a strength-based model. It is also designed to assist clients to identify and move "barriers" aside that prevent them from potentializing. The relationship is not unlike any other professional relationship a client may have with say a psychotherapist, doctor, or lawyer. It is based on trust, experience, and mutuality.
The most significant difference between a recovery coach and other helping professionals is the recovery coach is trained to focus on "empowering" the client to do for themselves what they dreamed about. It is through the motivation, guidance, and accountability coaches provide that transformation occurs.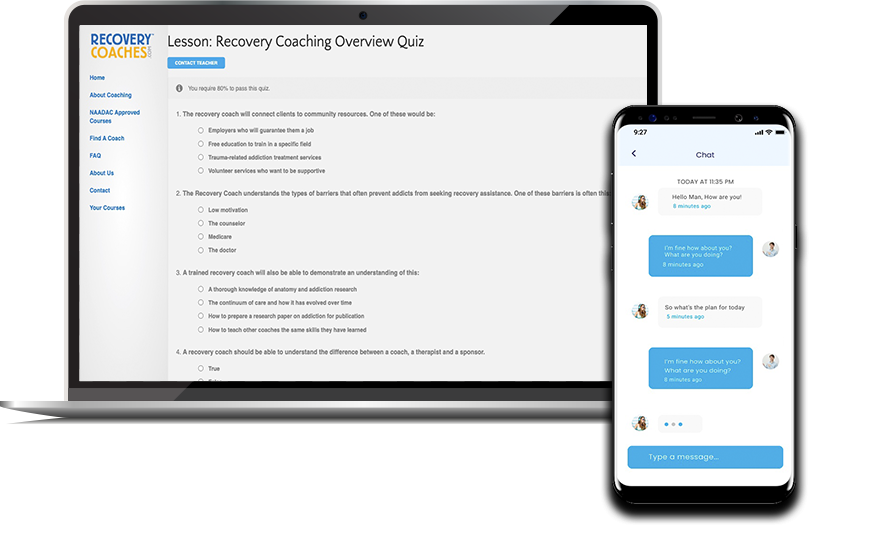 For Professionals, by Professionals
The courses have been created by leading industry professionals and offer a unique opportunity - to learn the ropes from people who are using these methods every day in their work. Helping people in recovery is extremely rewarding, and with these courses, you'll have confidence that is backed up by solid, tested techniques.
The techniques are state-of-the-art and have recently been developed to be accessed through the Internet and smartphone application. The shrinking world makes electronic transmission of services the most cost-effective method of delivery and our trademarked "SoberSystems" is the latest addition to assist you and your clients.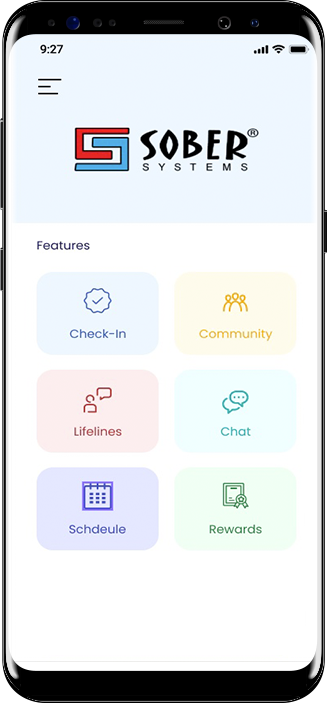 SoberSystems Mobile Recovery Management App
Included with your purchase of recovery coach training is access to our new recovery management application suite, SoberSystems. SoberSystems is a mobile recovery management program designed to work as an additional tool for strengthening the recovering person's commitment to ongoing success and their recovery assets. The intent is to reduce relapse and provide fast access for early intervention. The interactive program allows the recovering person to participate in their recovery while monitoring their personal development and accountability by a designated care manager (s). The simple design and targeted features encourage user-friendly activity without complication.