About Recovery Coaches & Sober Systems
---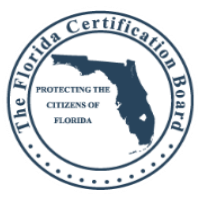 SoberSystems, founded by Dr. Harold Jonas, is the force behind Recovery Coaches. Dr. Jonas and company are dedicated to helping people in recovery since beginning his own journey in 1987. Recognizing his calling early in the process, Dr. Jonas has worked at different agency settings in a variety of positions, starting a private practice in 1993. In 2000, his first Internet project, Sober.com went LIVE and has grown into a prosperous and profitable business. During that time, Dr. Jonas achieved his Doctorate in Addictions Studies focusing on continuing care and disease management. Out of this study came the "SoberSystems" app concept. The recognition that passionate, committed and caring supports were critical and enormously beneficial to a person's recovery drove Dr. Jonas to look to technology to increase and stream one the ability to keep a connection between supporters and those in recovery. These supports were friends, family, and peers. The research being conducted recognizing the benefit of peer support, as well as a Recovery Coach, increased success. Treating addiction as the long-term chronic disease that it is with the idea of staying connected became paramount. The Sobersystems was conceptualized and integrated into Sober.Com in 2004. It has been refined into today's version found at www.sobersystems.com and downloaded to your Android or iPhone at the App stores of Apple and Android.
Recovery Coaches started back in 2004 serving site visitors to sober.com. Dr. Harold Jonas, a licensed therapist and founder of Sober Network saw a need for people to connect at early stages of change. Site visitors were provided telephonic coaching before it was labeled. The vision of what we have today was being implemented on 28.8 and 56k modems. Dr. Jonas recognized a void and created Live Training based on William White's Recovery Management model.
The LIVE training evolved from sketched out modules into an evidence-based manual as the Recovery Coach profession matured. In 2011, Dr. Jonas created the SoberSystems mobile app as a method to connect Coaches with their client's The app was used to provide accountability via an electronic Check-In. When the client exceeds the designated time threshold, an email alert is sent to the client, coach, and identified supports notifying all the client is at risk of relapse. WAAYY AHEAD of its time.
Fast forward, 2018, Dr. Jonas gets this idea of rewarding people to change. This big idea just was made into law in California (SB-110) Instead of usual product incentives, he decided to use cryptocurrency. Sobercoin is born!  (note: California is experimenting with Medicaid dollars)
Welcome to the new Sober Economy. No other training program offers what Sober Network does for its coaches. We have a white-label mobile app (SoberSystems) available for you to implement, a rewards program to use, and also ongoing support. Sober Network is the leader in coach training and can set you apart from all the rest of the coaches with our app, podcast, directories, history, reputation,  and rewards model.
Recoverycoaches.com is used to train new coaches and we are certified education providers recognized by the Florida Certification Board, NAADAC and the Canadian Certification Board.
Sober Systems, Inc. is the parent company of www.recoverycoaches.com,
The company envisions SoberSystems being one of the critical tools Recovery Coaches can utilize to better assist their clients to stay on the path to recovery. Dr. Jonas is available for counseling and consultation and is easy to reach via email at jonas@sobernetwork.com